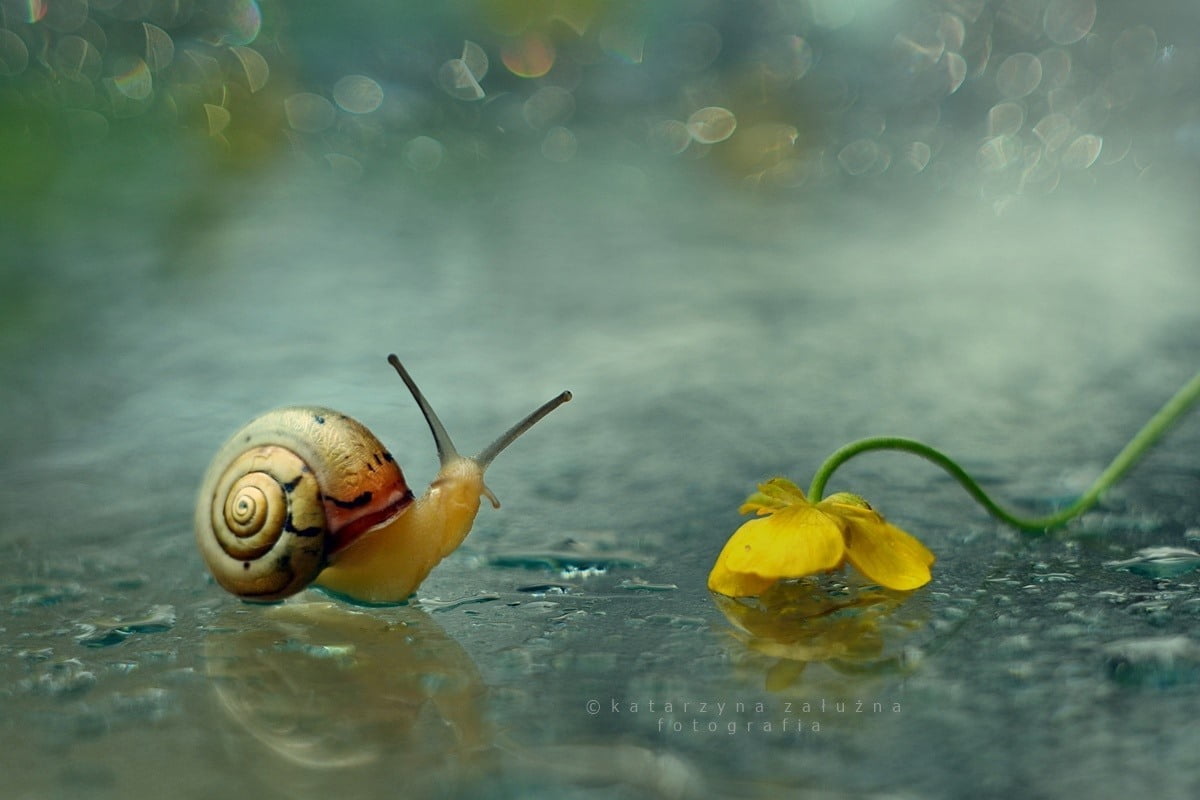 Best eye -catching ,KatarzynaZaluzna – Poland -based photographer captures magical photographs of snails.
Who believe that snails were so eye -catching? KatarzynaZaluzna is a Poland- based photographer ,KatarzynaZaluzna captures the real beauty of these slight shelled animals , they give memorable viewer . In the art photography you never expect to the snails .KatarzynaZaluzna said that "  Snails are graceful, they are contact with humans in their basic way.
 Although snails aren't the active animal , therefore we want to lot of skill to capture these mesmerize moments .To take the perfect shot the photographer has a lot of patience and clear eye. If you are  capturing the right moment , it is the foundation of magical photo.
Don't forget to scroll down for more of Zaluzna's photographers of snails.