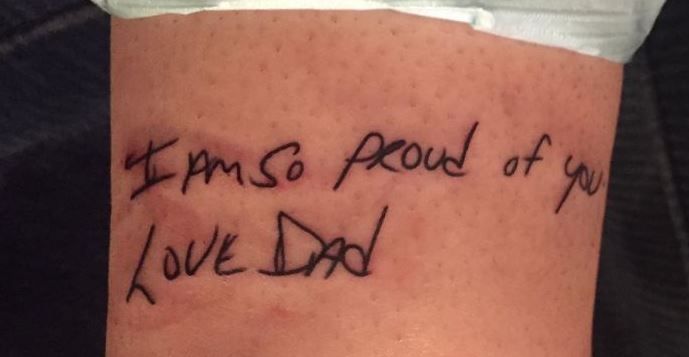 Heartwarming stories behind Tattoos with real & honest meaning.
Many people love to make their own interesting tattoos. But behind this, tattoo ideas have secret meanings.
They try to get more attention, but some of them choose to go with truly meaningful tattoos. These remarkable tattoos are unique.
They are significant in profoundly contacting ways, from loving memories, as well as reminders of family members, live mom & dad, brother or sister. Even though their past struggle and recovery from things like depression and addiction to someone or something.
Don't forget to scroll down and see the below things and comment on your favorite tattoo with heartwarming meaning.
#1 My Dad Died On December 15, 2016. Today, I Got A Tattoo
#2 Tattoo To Support My Wife's Fight With Depression
#3 No Title Needed
#4 My Mum Passed Away A Few Months Ago, Yesterday I Got My First Tattoo. She Used To Leave Us Little Post It Notes, I Got It Copied Out
#5 Dad Got Cochlear Implant Tattoo To Match His Daughter's Real One
#6 Dad Tattoos His Son's Cancer Scar On His Own Head To Boost Son's Self-Confidence