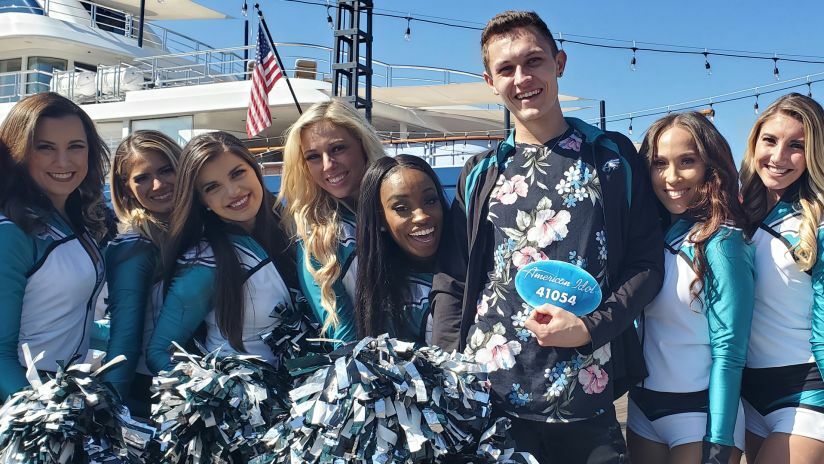 The Next American Idol?
That is a nationwide singing competition. Eagles cheerleader kyle Tanguay is among the many talented individuals who hope to receive a golden ticket to Hollywood. Then being named the first male Eagles Cheerleader  in more than three decades ,Kyle got that same power to the stage of American Idol.
The Senior at the University of the Arts has an extensive background in dance, but he hasn't professional singing experience.
"I sang in high school chorus ,very back line of the group. Never did a solo,"Tanguaylaughed."I have never sung even close to professionally in my life .I learned songs through karaoke channels on YouTube."
As well as he said that," It was a tremendous honor to sing in front of Katy Perry, Luke Bryan, and Lionel Richie", whose audition airs next Sunday, February 23."They are music icons, bona fide superstars. For my first legitimate performance to be in front of them, it was a dream come true.
After a rookie season, Kyle is ecstatic for the American Idol season to kick off tonight. Kyle will proudly represent the Philadelphia Eagles.
Finally he said that ,"I'm so excited and proud to bring that Eagles passion to people all over the country through American Idol."