Amazing Food artist Gaku make leaping fish by using Stalk of Broccoli
Japanese food craftsman Gaku is known for his unpredictable food carvings. The fastidious craftsman has truly established himself utilizing the customary art of Thai natural product cutting. In any case, he additionally works in the Japanese procedure known as mukimono, which includes cutting pictures into the skins of leafy foods or molding them into intricate structures. While he regularly coordinates his accuracy blade towards natural product, of late the craftsman has joined more vegetables into his specialty. What's more as of late, one definite cutting of a fish made from a fleecy tail of broccoli has surprised the web.
The broccoli fish, which took the craftsman around three hours to cut, gives off an impression of being mid-jump from its watery natural surroundings. Every one of its singular scales is etched out exhaustively, and the picture is even finished with a glossy green fish eye. Gaku fastidiously formed its tail blade from the top of the broccoli tail, shaving down the florets to their smooth focus to emulate the streaming amphibian extremity. The craftsman even left on a portion of the buds at the closures to give the enhanced visualization of a showering sprinkle as the fish leaps out of the water.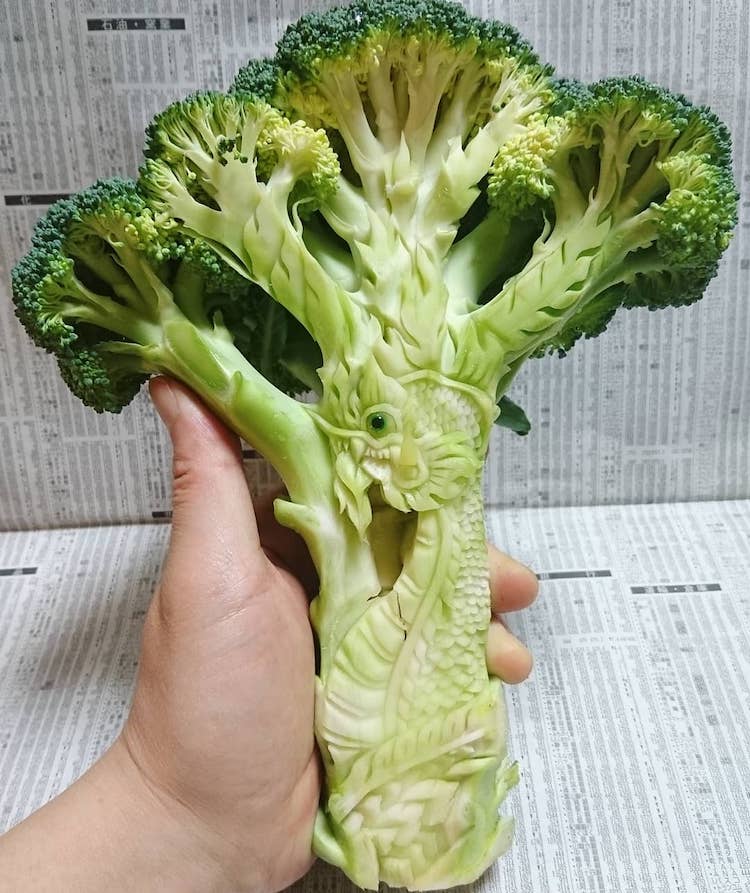 All images via Gaku.